The rates
of the residence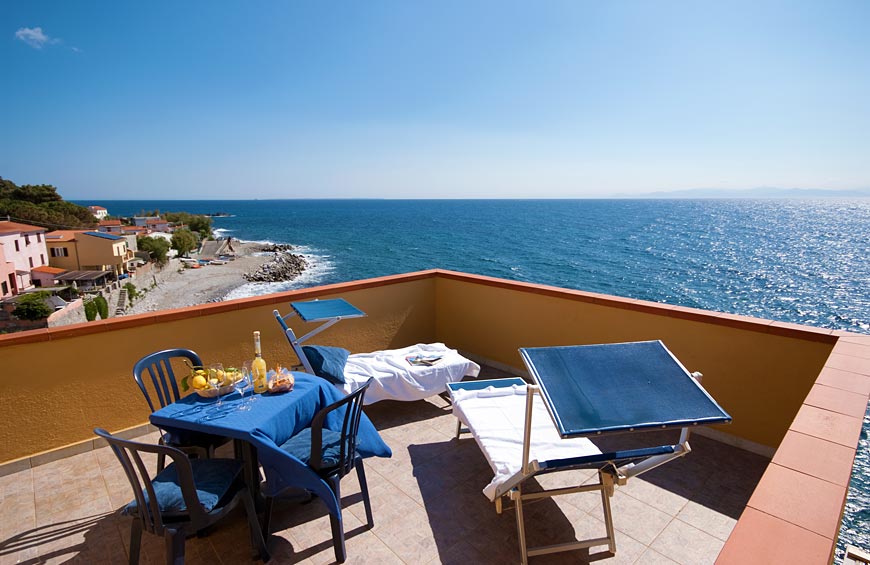 2021 - Daily rates per apartment
Periods
2-rooom apartment
Hill View
with terrace
2/4 Pax
Studio
Sea View
with terrace
2 Pax
2-rooom apartment
Sea View
with balcony
2/4 Pax
2-rooom apartment
Sea View
with terrace
2/4 Pax
A
01.01-07.05
26/09-31/12
€ 60,00
€ 76,00
€ 76,00
€ 86,00
B
08/05-11/06
11/09-24/09
€ 75,00
€ 88,00
€ 88,00
€ 98,00
C
12/06-25/06
04/09-10/09
€ 100,00
€ 115,00
€ 115,00
€ 130,00
D
26/06-30/07
28/08-03/09
€ 135,00
€ 150,00
€ 150,00
€ 160,00
E
31/07-06/08
21/08-27/08
€ 150,00
€ 170,00
€ 170,00
€ 190,00
F
07/08-20/08
€ 170,00
€ 185,00
€ 185,00
€ 210,00
Arrivals: from 15:00. Departures: within 9:00 am.

Final cleaning: € 50.00 (to be paid before departure).
Consumption included: wi-fi, electricity, water, gas, air conditioning and heating, etc.
Bed and bathroom linen: included in the price with weekly change. Possibility of additional linen rental.
Pets: € 5.00 per day, on request.
Deposit: € 200.00.