Our hotel on the island of Elba »
dining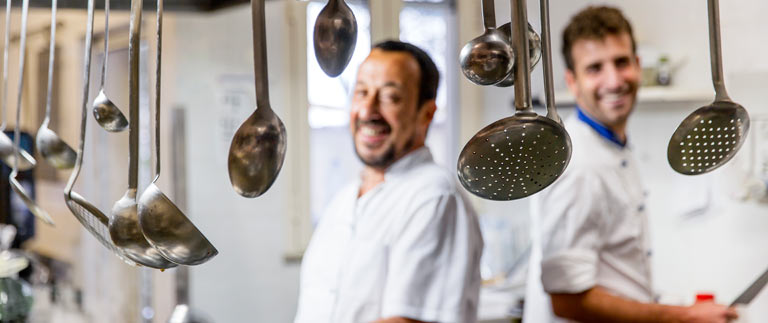 Good food must be genuine, healthy and tasty, and this is a priority to us.
A large, sweet and savoury buffet breakfast awaits you every morning, as well as a wide choice of home made cakes, biscuits and jams made with the organic fruit from our garden, and guests are free to choose if they prefer to eat in our dining room or out on the terrace.

Sports lovers and weight watchers will also find cereals, yoghurts and bakery made with wholemeal flour.


You can decide each morning if that day you wish full or half board, or, if you prefer a packed lunch because you are going on an excursion or a picnic, just let us know and we will be more than happy to make it for you.

You can choose your lunch or evening meal from our daily menu that consists of a choice of three first courses and three second courses, of which one is always meat, the other fish and the third vegetables. We also prepare special foods for children. We organize surprise themed dinner ...


We prefer to use local products, prepared and cooked following the typical Elba tradition - fresh fish, that we ourselves sometimes catch - fresh fruit and vegetables from our organic garden.

Our wine cellar has a wide choice of excellent wines, including many that are made locally, all chosen by our sommelier Rolando, who will be more than happy to advise you if you need any advice.

After dinner, guests may wish to sit out on the terrace and sip our home made liquers or a herb infusion while they chat.