Our hotel on the island of Elba »
the location
The hotel Corallo is in the centre of the village of Pomonte on the western coast of the island of Elba.

Pomonte is about 30 km from Portoferraio and 14 km from Marina di Campo.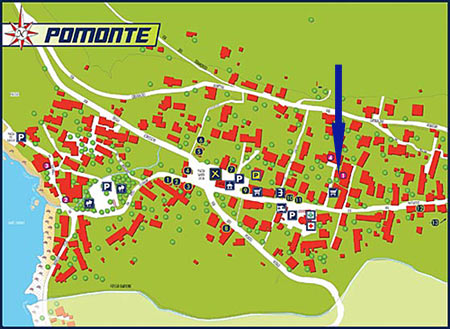 When you get off the ferry in Portoferraio, just follow the signs for «Procchio». Once you get to this little village, turn left at the junction for Marciana Marina and head for Marina di Campo, then follow the signs for «Cavoli - Seccheto - Fetovaia»

You can also get to Pomonte by taking the western ring road past Procchio, then go along the coast and head for Marciana Marina, Marciana, Patresi and Chiessi.

Although this road is longer and has a lot more bends, and is often up and down hill, the view of the coast line from the road is breathtaking.